That's right Batman & Robin in the club!
The Dolan's and the Duprees showing evryone how it's done!
Mariachis at the Club!
5 de Mayo - at the beginning of Nov?? Party all the time- Party all the time!
Brother Jeff Naum December 2005
Jeff is stationed in Colombia working for the US EMBASSY - We miss you Jeff!


Elks at Corozal Cemetary with ER - HB Twohy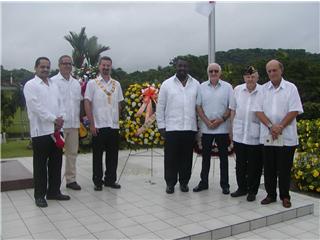 John Haines, Jason Critides, Boston Patterson, Dr. Snyder, Ed Warlow
Danniel Hannah and Jorge Bloise - Nov. 2005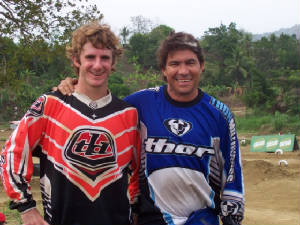 Brother Jorge Bloise is back in the motorcyle racing circuit
Memorial Day Ceremony 2004
A moment of Reflection


ER HB Twohy at Veterans Memorial
NEW PANAMA CANAL ELKS LODGE #1414 PINS - $2.50 ea
Designed by: ER Trina Clark, Art work by: Lucy Haines ( wife of Lodge officer Bro. John Haines III
Good times!
Dancing for a charity fundraiser at the British Ambassadors House